AIGA DC

Designing the most accessible AIGA conference ever

I transformed DC Design Week from an inaccessible brand into an accessible beyond compliant experience through our people and culture, not remediation.
Challenge
DC Design Week is a celebration of the DC, Maryland, and Virginia region's creative community. Each year, a committee of volunteers collaborates with local designers, businesses, and organizations to host a variety of events showcasing the work, creativity, and relationships thriving in this area.
I first joined the DC Design Week team in 2020, and was impressed by their commitment to diversity– but like many other AIGA programs, their efforts towards accessibility needed some love. Notably:
No accessibility statement existed for the conference
No methods existed to request for accommodations
Branding and visual design were prioritized over accessibility
There were 100+ accessibility issues including color contrast, headings, motion, focus, alt text, and more
I also joined too late. Accessibility was already siloed and framed around remediation as our brand and website were already in the works.
Shifting accessibility left through culture, not remediation
As an annual conference that is run by over 40 volunteers and usually hosts 20+ events, DC Design Week needed upstream cultural change within the community, not last minute remediations to inaccessible ticketing and events.
In the next 2 years, I focused on embedding myself as early and as often as possible with volunteers as a partner (not an expert) to bake the blueberries (accessibility) into our muffin (process).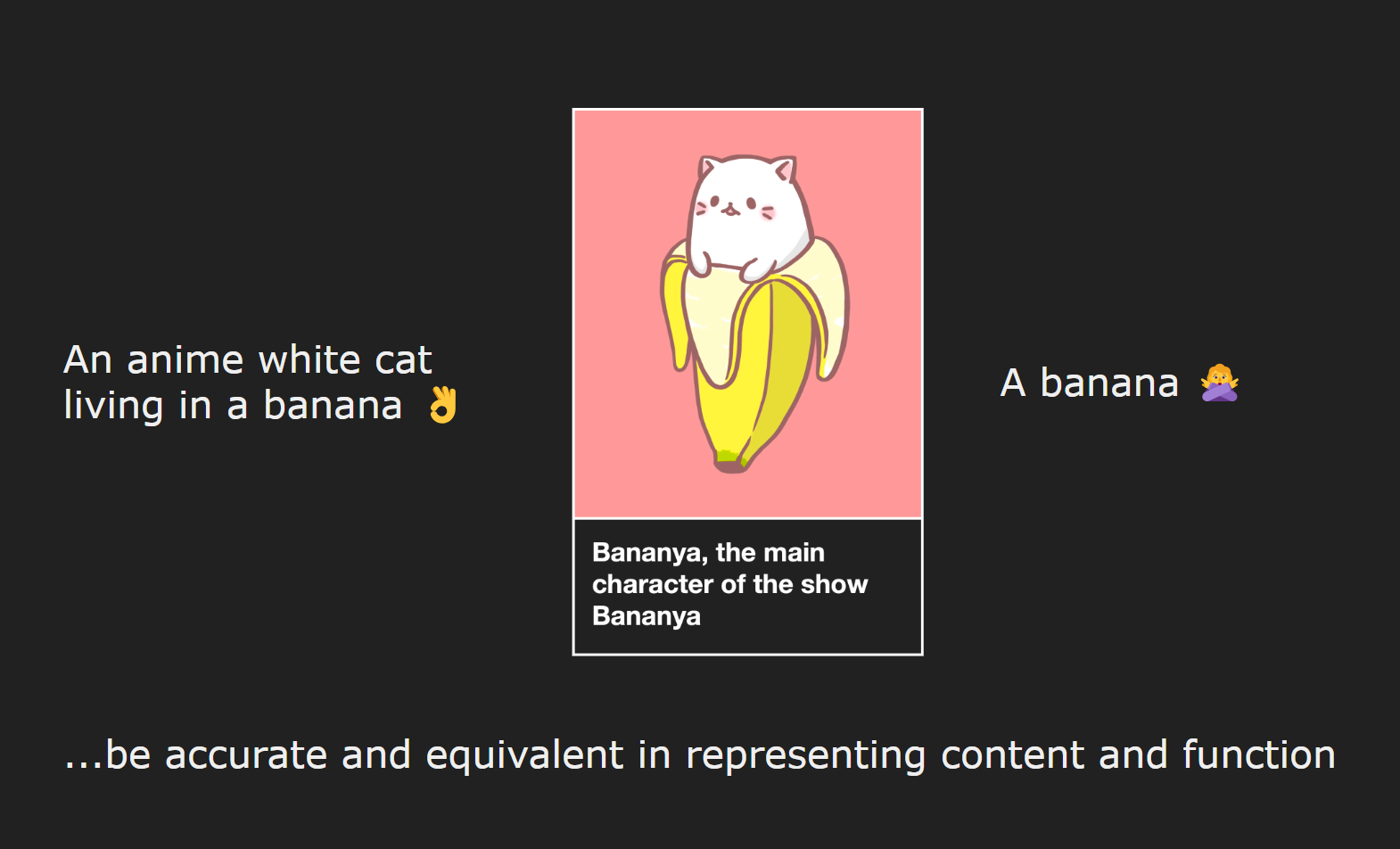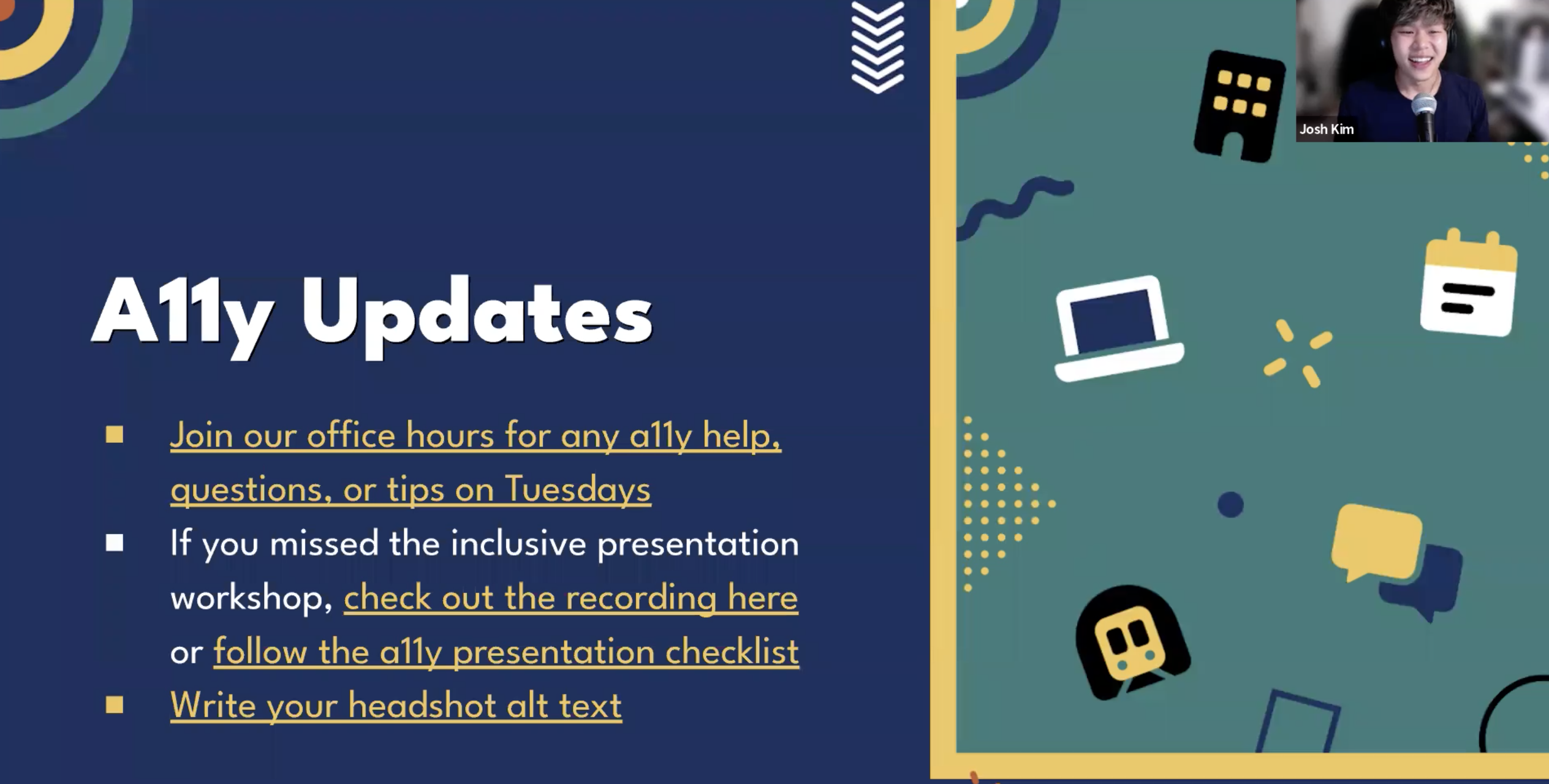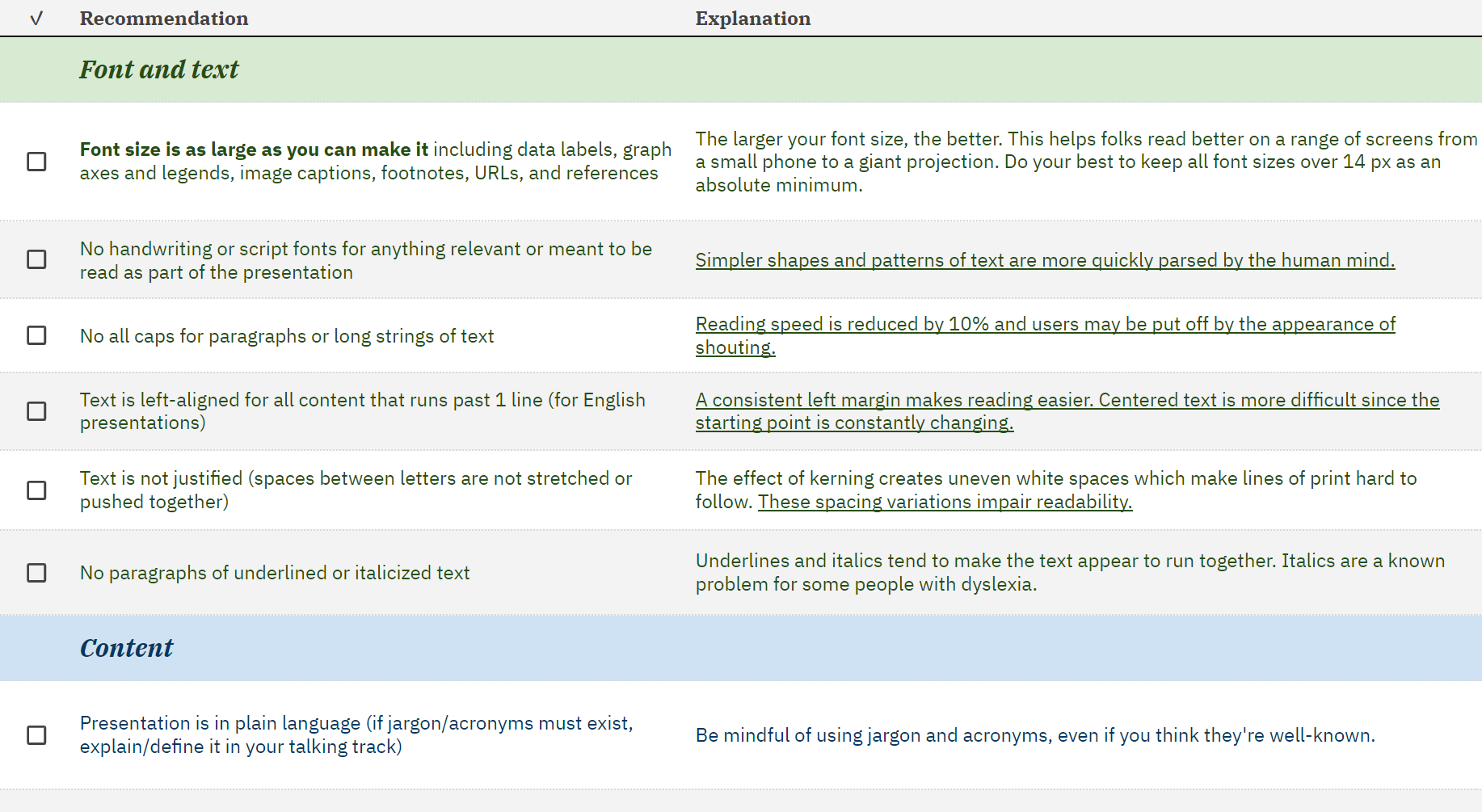 Honest and inclusive language
I made it a priority to make our public content on accessibility as honest, transparent, and inclusive as possible.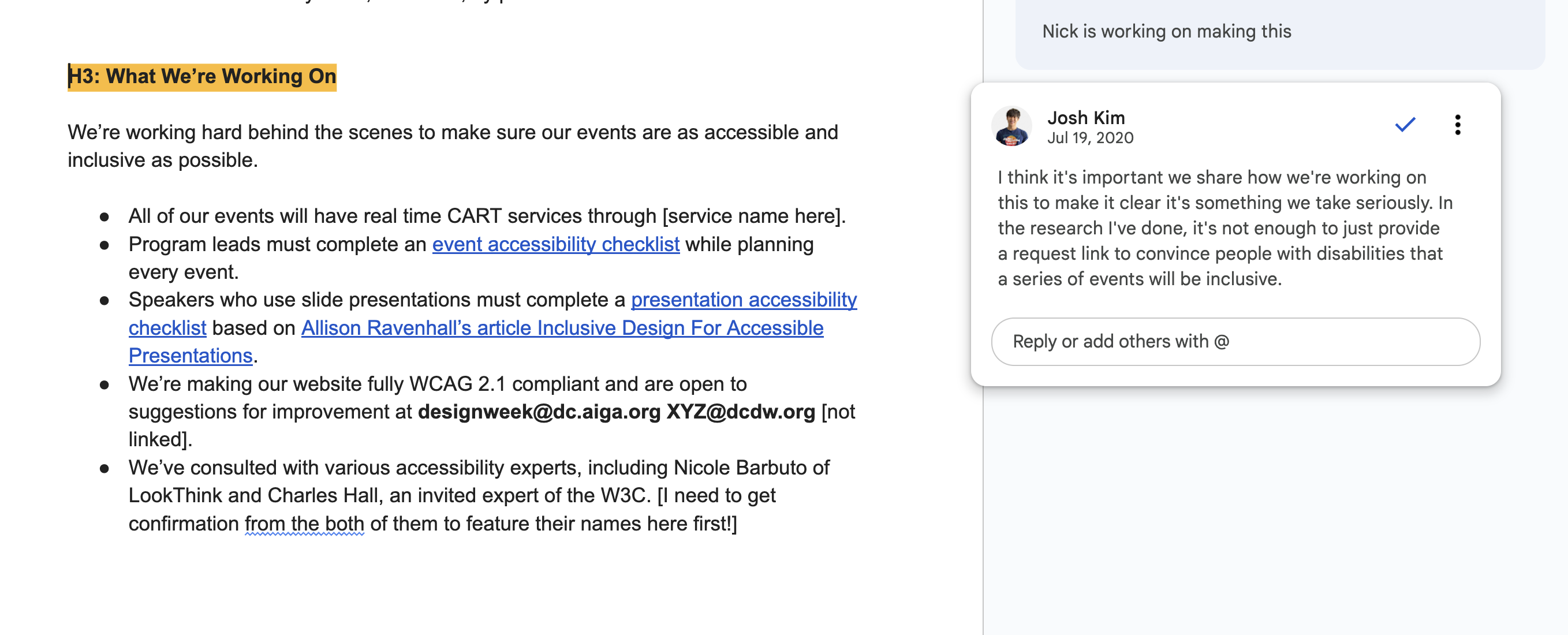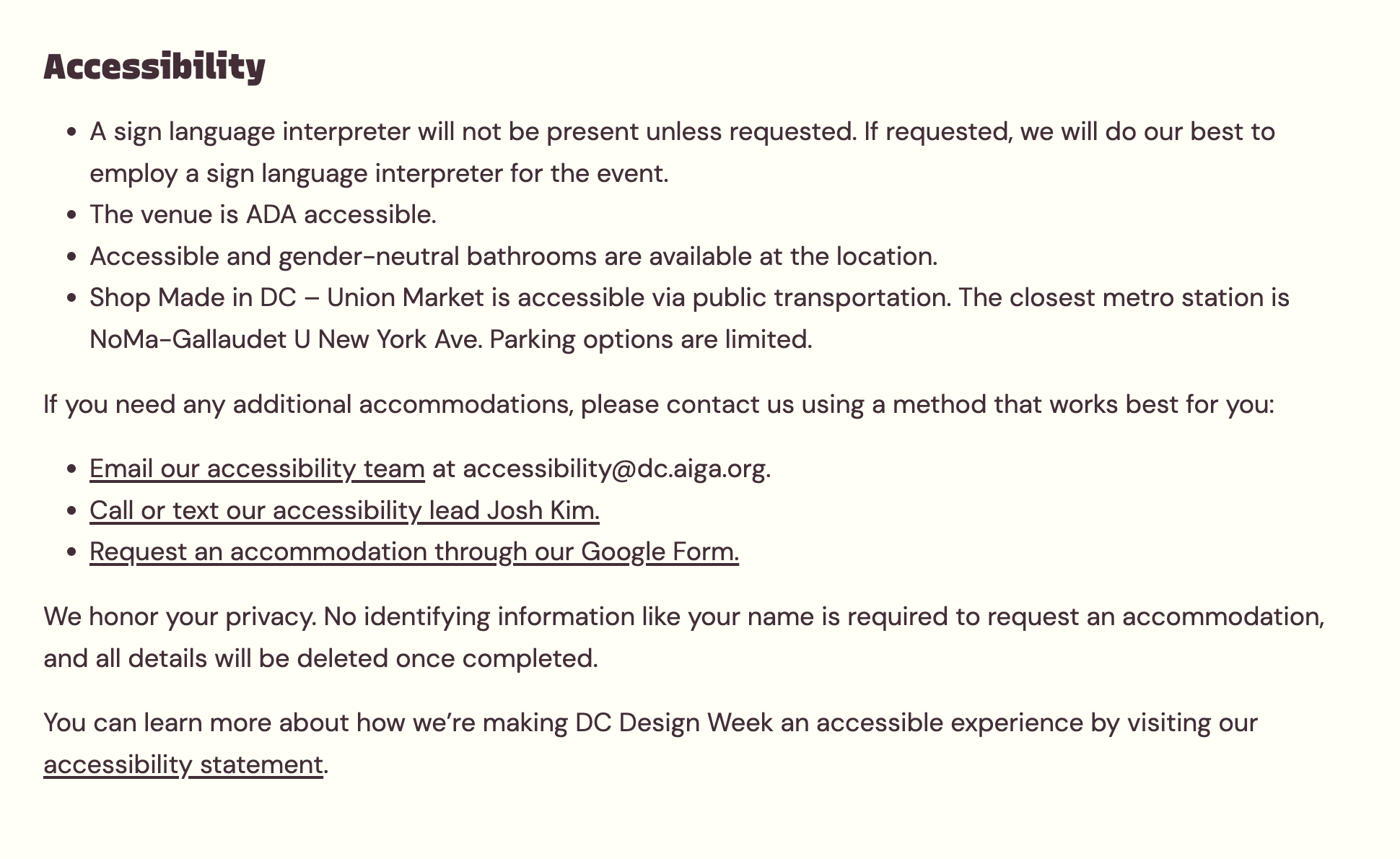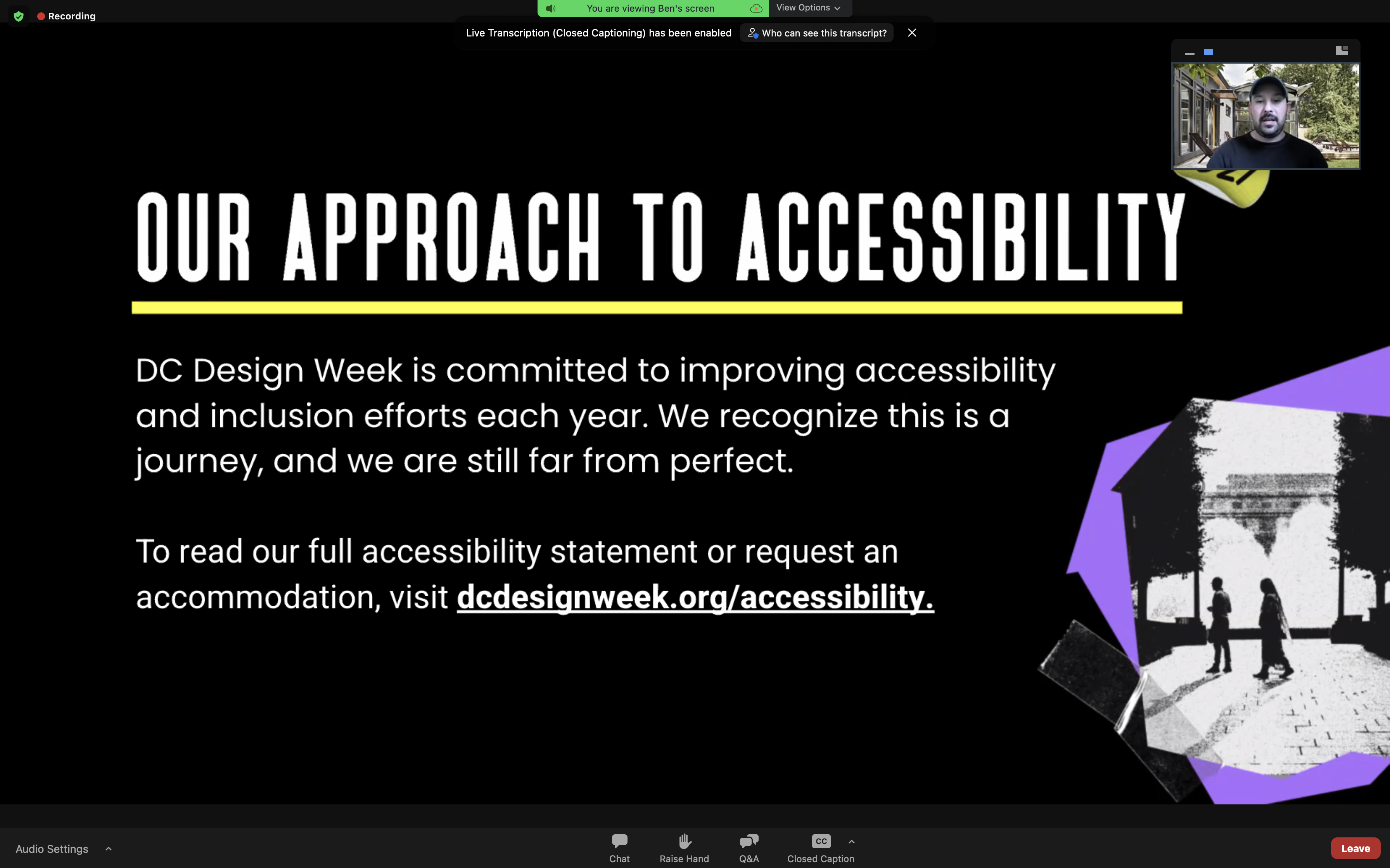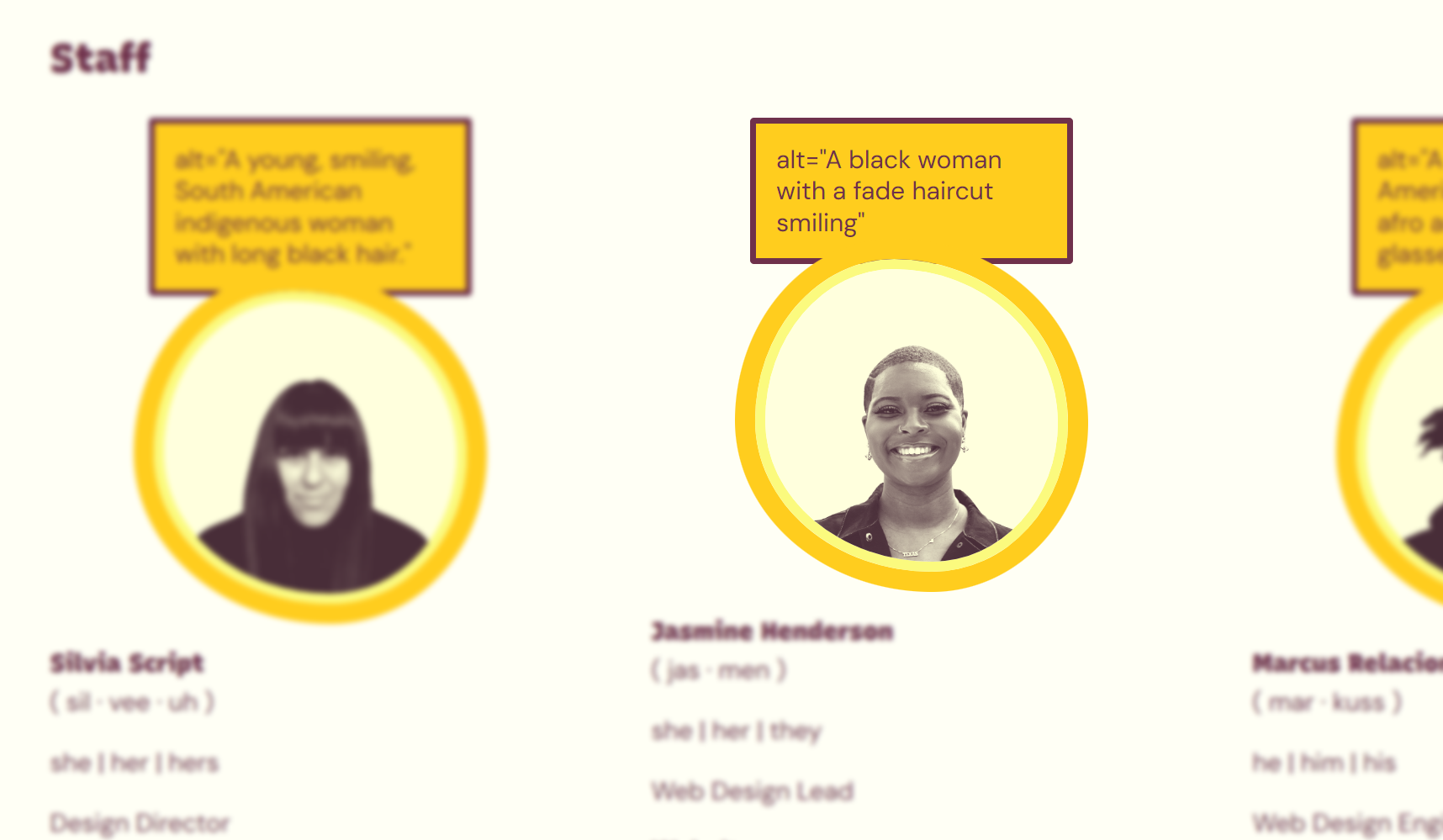 Accessibility-first design
By 2022, I was able to build up a strong relationship with our design and web teams to focus on accessibility beyond compliance (and not remediation).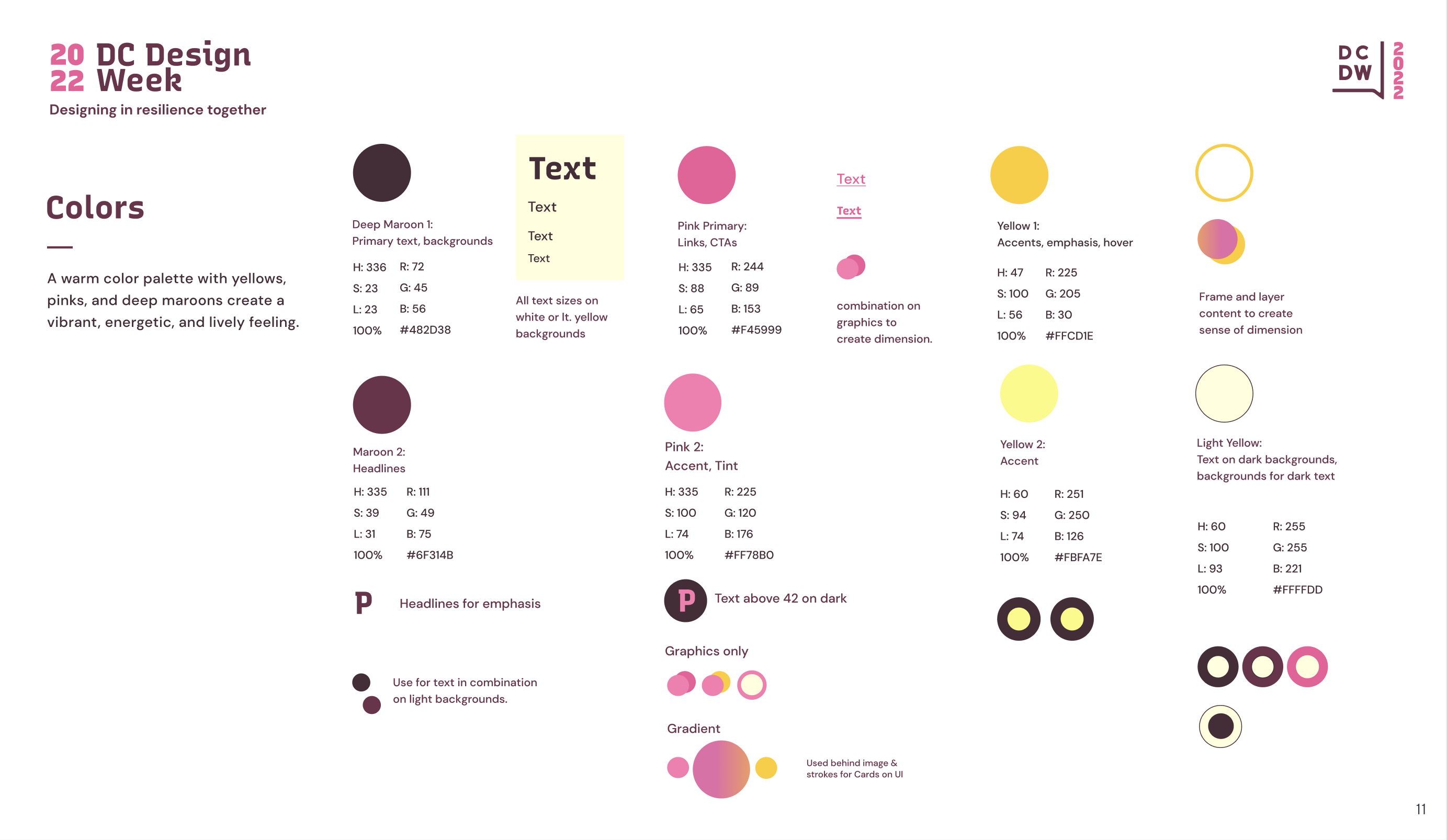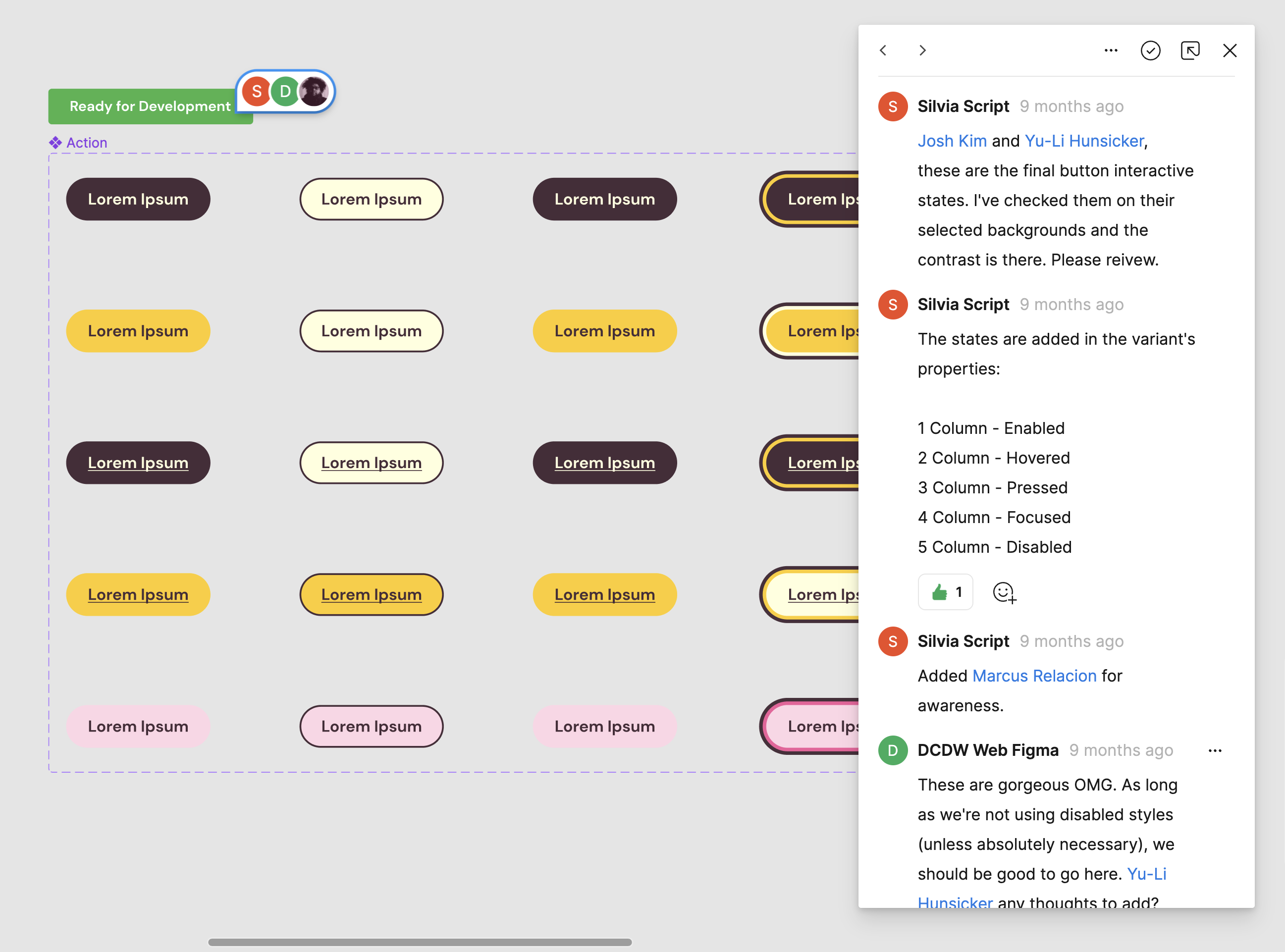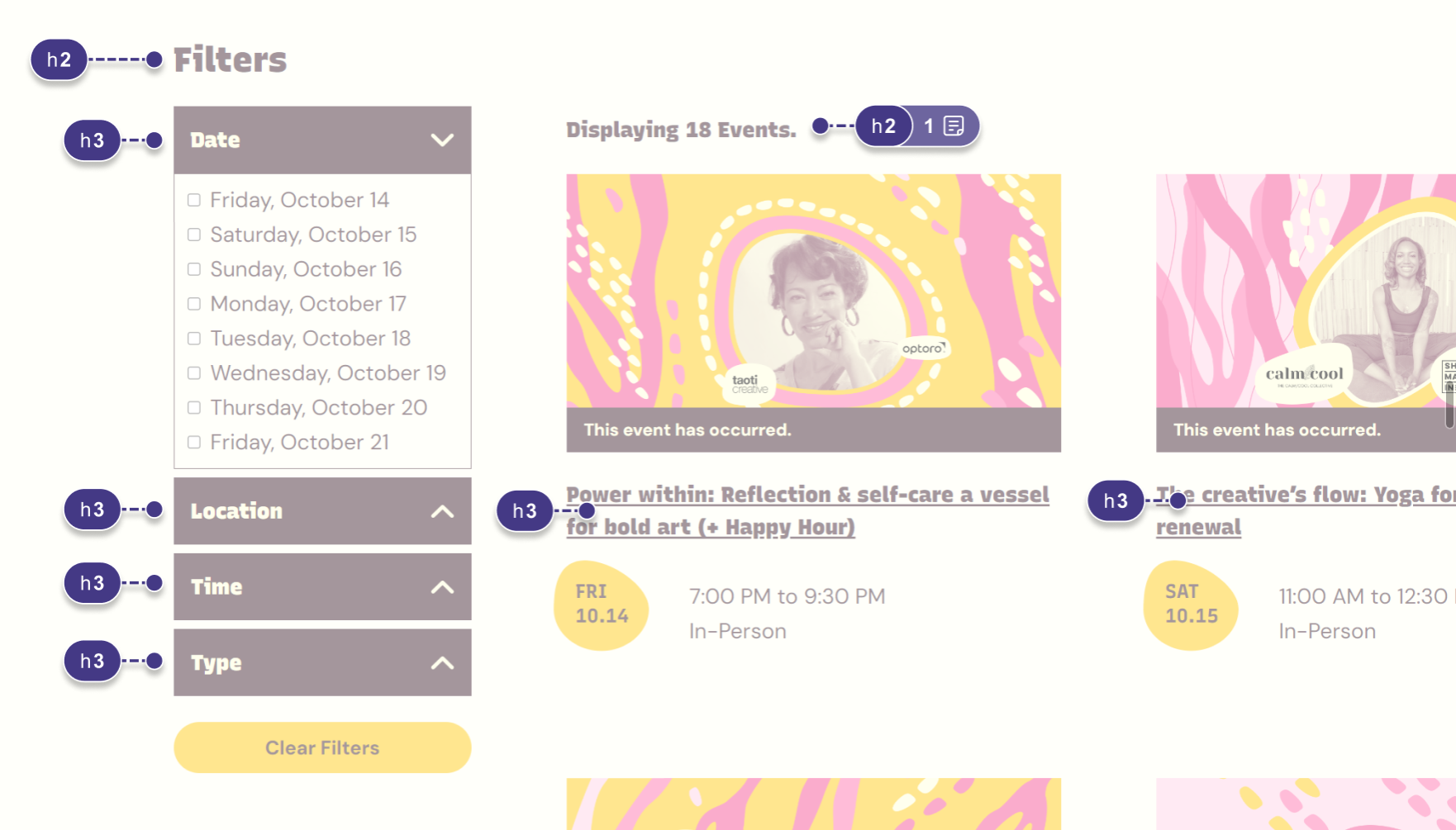 Closing thoughts
Working with AIGA DC has been a gift over these last couple of years. While we've made huge leaps in accessibility as a ragtag team of volunteers, I feel we're only just getting started:
Issues remain to be resolved, or may not have been caught yet
AIGA national remains to be inaccessible, with little transparency on how they plan to better include disabled creatives (if at all)
We need to include more disabled people within our teams and collaborate closer with local disabled creative groups
Although this is my last year with the DC Design Week team, I'm confident that with good people and an accessibility-first culture, we'll continue to reach new heights.