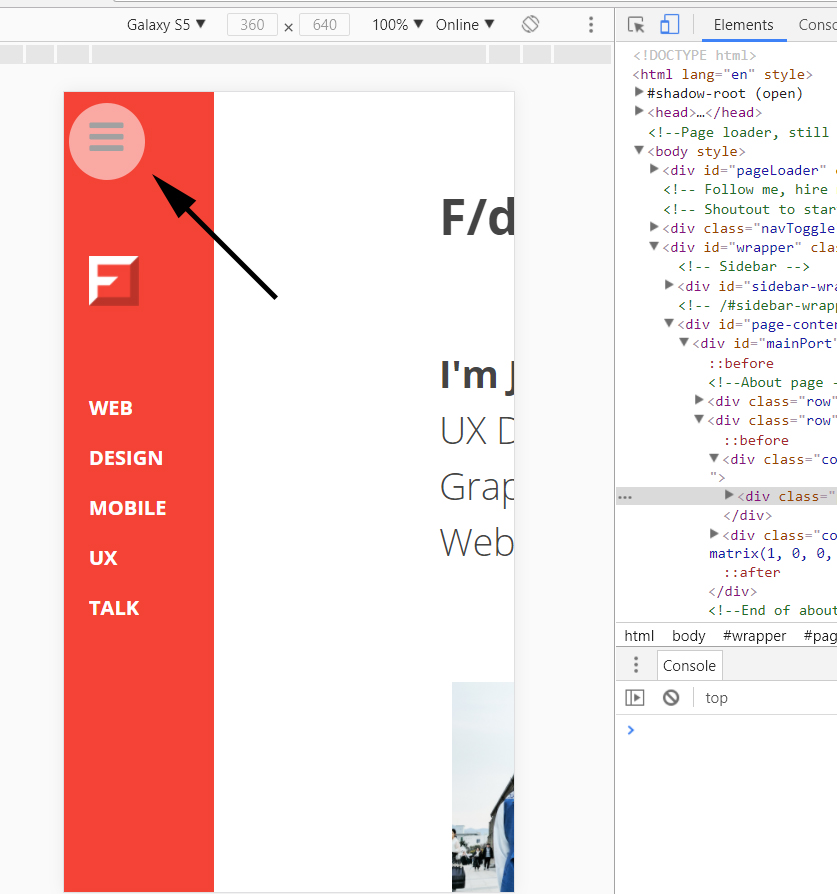 This may be the worst location to put a hamburger on mobile.
2. Mobile Compatibility
Using bootstrap as a base does not guarantee a mobile-friendly result. I designed my old website's navigation using a hamburger on the far top-left of the screen. On mobile, this would be a terrible physical interaction experience as the user would be unable to reach the navigation using their thumbs. Furthermore, when the navigation expanded, the hamburger would have to be pressed again to close it. No interaction affordances or cognitive clues were given to indicate this.
The current site you are using right now does not use a hidden navigation. I split the possible user routes between three of the most common portfolio use cases- viewing my work, learning more about me, and contacting me. On mobile, the use of words as affordances on buttons rather than a hamburger icon makes communication more direct and understandable.