Save Cultural Athletics
I began a campaign of awareness in response to the risk of many cultural organizations disbanding because of a sudden proposal to raise room rental costs. Within a period of three sleepless days, I scheduled several meetings with many of the at-risk organizations to determine a core narrative for the campaign. This would run parallel across a website, social media, and prints.
On top of planning, I personally reached out to members in the community and school to design a series of posts, videos, and website bios showing why this campaign mattered so much. As the representative of the campaign I also personally met with the vice-president of the university, RecSports (who proposed the rental fees), the Pamplin director of business diversity, other non-athletic cultural organizations, the Virginia Tech Student Government Association, and more.
Within several days after the release of the campaign, SCA (Save Cultural Athletics) garnered over five hundred likes on FB thanks to the support from the Virginia Tech community, three articles written by The Roanoke Times and The Collegiate Times, a featurette on Humans of Virginia Tech, a legislation in favor of the campaign through the Residence Hall Federation, and ultimately an overturned proposal to charge organizations higher room rental costs in the spring semester.
You can learn more about this project at our FB page itself here.
What I used: Red Bull + 7/11 Espresso Shots (I don't recommend this), Bootstrap, Photoshop, Illustrator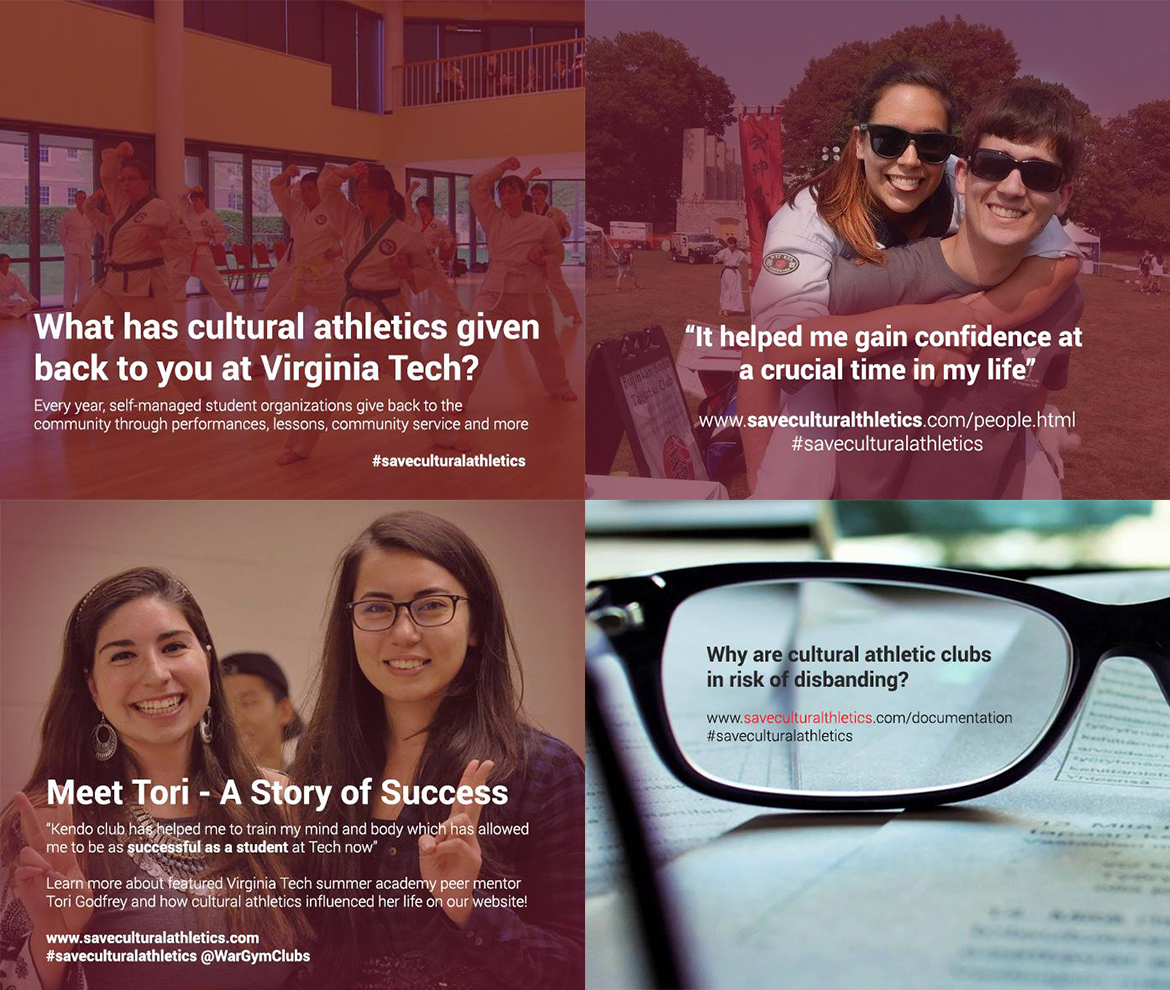 I designed and released a facebook awareness campaign featuring members of the community to create a meaningful and personal message. Here's one of the many "Meet Me" videos I recorded during the campaign.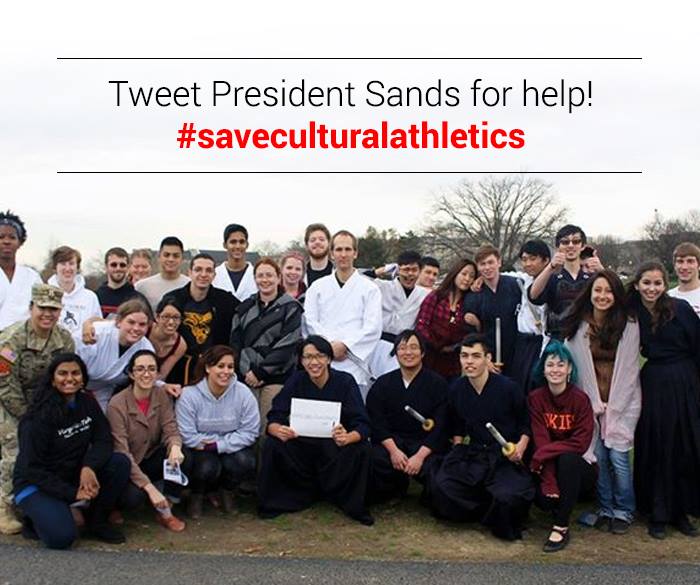 The Drillfield Dojo. An event to promote awareness where over ten martial arts clubs held an open instructional dojo to the community.