Inclusive Researcher and Designer
I have over 3+ years of experience transforming broken systems into efficient and accessible services. I regularly ask how I can design more inclusively with (and not for) users.
---
Completed 41 design books which included a summer series of feminist and accessibility studies.
Kicked off a design book club and library at Deloitte (which led to getting a sick poster from Kat Holmes).
Now slightly less stupid.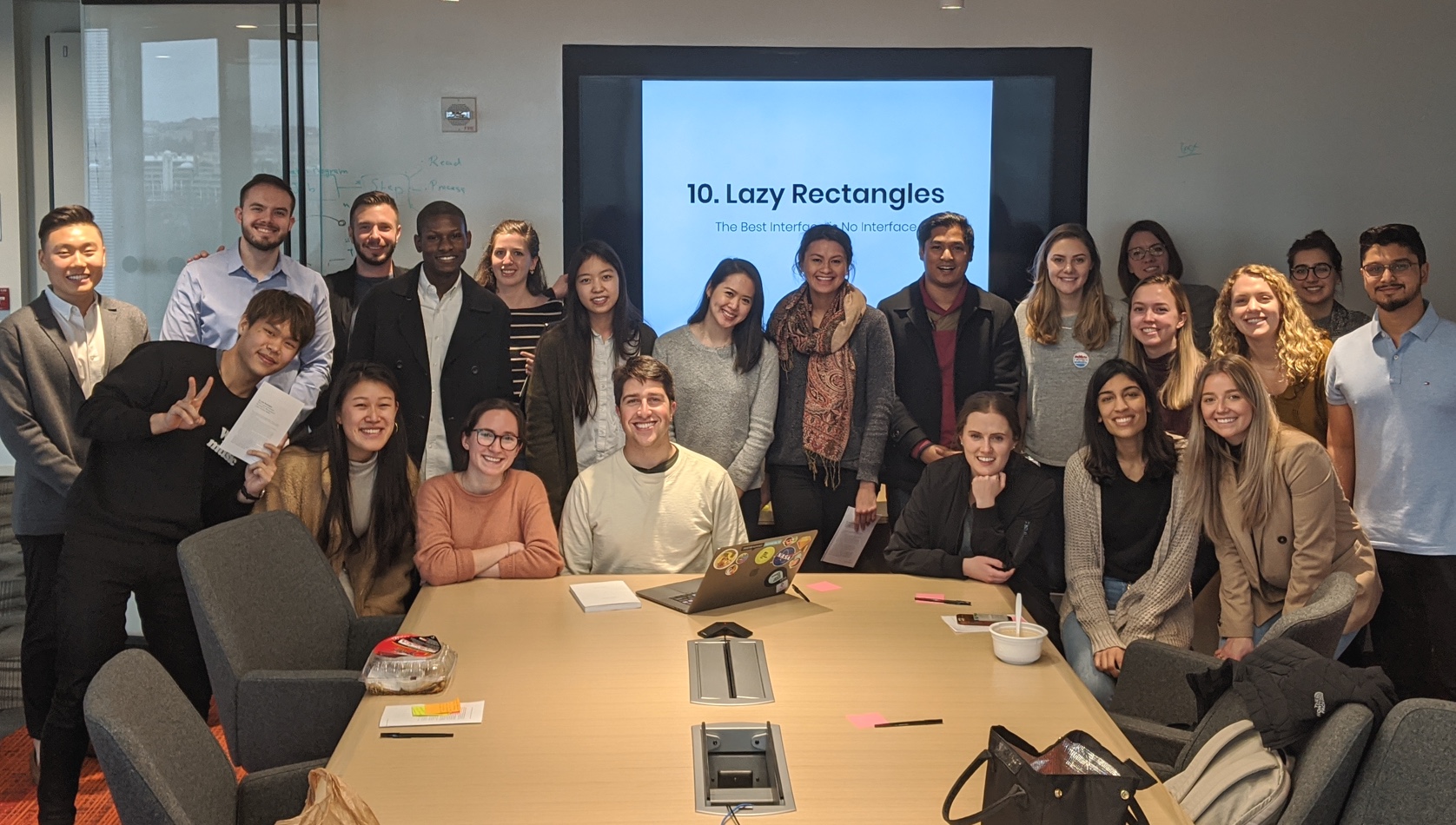 Joined a community art nonprofit's board and created their website cafedmv.org in under 24 hours.
Taught design thinking to children at a local synagogue.
Helped Grace After Fire, a women veterans nonprofit, improve website usability and accessibility.
Provided strategic consulting to a non-profit helping campus survivors of sexual assault.
2020,
you're on.
[06.2020] I'm sorry, pls stop.
---
Kind Words & Recommendations
"Josh, your dedication and thorough process during the user interviews and affinity mapping were nothing short of spectacular. The team is in your debt and you've established a new bar for all future research endeavors. Keep up the awesome work!"
---
Chad S.,
Deloitte Senior Manager
"Josh is not only a brilliant UX designer, but also an inspiring leader. I have observed him on multiple occasions standing up product teams by laying down a strong foundation for user-centered research and inclusive design. At Deloitte Digital, he has built a reputation amongst teammates and clients as a hard-working, detail-oriented and strategy-focused UX designer that can get things done not only on time and per budget, but also the right way."
---
Desislava D.,
Deloitte UX Designer
"Josh led a workshop called "Listen Up! Mastering the Interview Through Cognitive Empathy". It was loosely based on the successful talk he gave at the IVMG Conference which generated a lot of interest with potential clients in the Intelligence Community (IC). One attendee said that the day changed his life! Josh is an excellent public speaker, dependable, and exceptional in his passion for designing better user experiences. I look forward to working together again soon. "
---
****,
Assistant Creative Director
"Thank you so much for a wonderful lecture with the CMU IS students yesterday. Your remarks and suggestions were extremely helpful and timely. We appreciate your time and efforts! "
---
Jeria Q,
Ph.D., CMU Professor
"Thank you for all that you do to build our culture in the Deloitte Digital Studio. It doesn't go unnoticed and is very much appreciated!"
---
Kristen R.,
Deloitte Manager
"We had another awesome experience with the 90 first graders, due in large part to your many contributions! I have never seen so much intensity as in that second session. So big hugs and thank you for your kindness, patience, enthusiasm, and creativity."
---
Beth S.,
Principal Designer
"We could not have done it without you! Your stellar work was a very big part of the reason that the client granted us a follow-on contract to build on the work from the previous option year. Kudos to you and thank you for your all-star efforts.
---
Colleen G.,
Deloitte Senior Lead